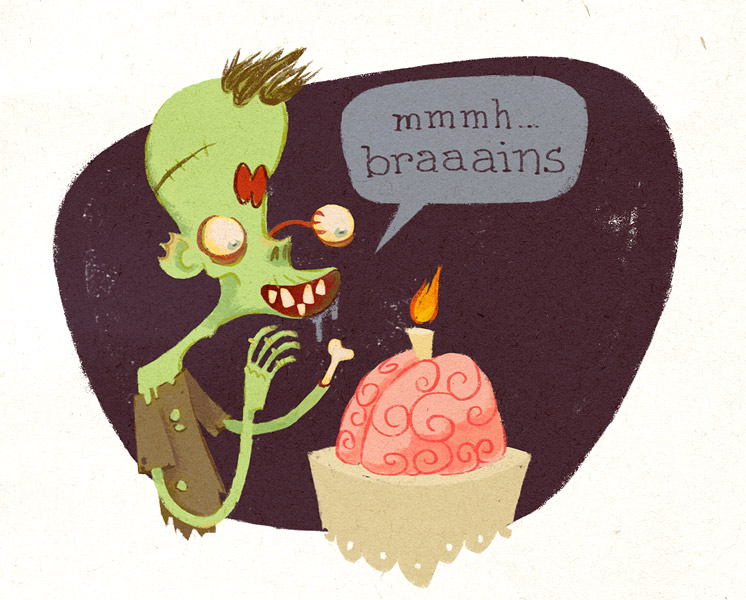 Well Happy Birthday to Zombie Diaries! One year ago I started this blog for a school project where I had to incorporate libraries and social media. I decided I had read enough zombie books at the time that I could write reviews and have people comment.
Well after I received my kick-ass mark and pass the class along with receiving my diploma, I decided to revamp the site and make it purely 100% zombie anything.
I have had a great time collecting zombie images and videos and sharing them with the small amount of viewers I have. It is still nice to have my friends say they go to my site and check it out. Using Facebook and Twitter as a source of sharing has increased my views. I received about 300 views a month (wooooo) and about half of those views are from outside of Canada and the States. SO thank you for showing some love and feel free to show more. I would love to see more comments flowing in. Now F@*k all this serious shat and let's celebrate (even though I don't need anymore face time with the toilet after my actual birthday).